Biography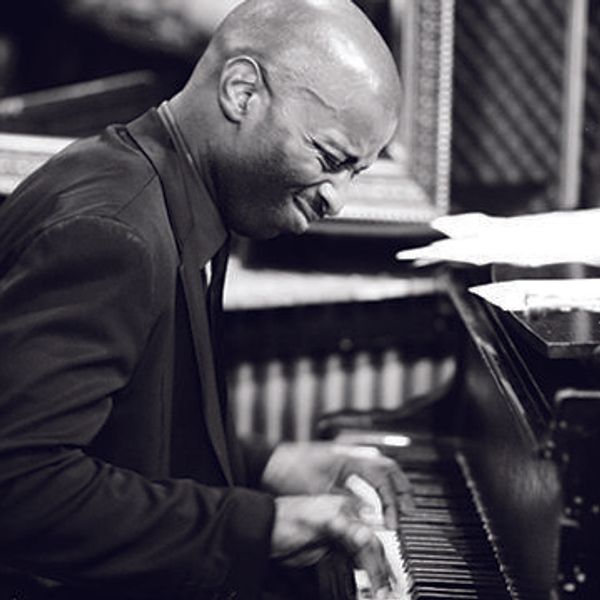 Chicago native Anthony Wonsey is one of the most innovative jazz pianists on the planet. His dynamic compositions and imaginative arrangements make him a much in demand player internationally. Anthony's introduction to music began at a young age via the influence of his mother Darlene, a classically trained pianist, lessons from trumpeter Zilner Randolph,( musical director for Louis Armstrong's band) and many moments in his family's basement with his father Anthony, a Chicago postal worker/jazz fan who schooled his son, via a staticky AM radio, on the music he loved.
His progression flourished, resulting in a full scholarship to the prestigious Berklee College of Music in Boston. While a student, he played locally with Roy Hargrove and Antonio Hart; toured with Kenny Garrett and Nneena Freelon, followed by a staggering move when recruited by the legendary drummer Elvin Jones to join his group. Wonsey relocated from Boston to NYC  and played with Jones' Jazz Machine for five years. Mulgrew Miller and James Williams also became mentors.
"Anthony Wonsey's touch on the piano is second to none." Nicholas Payton, GRAMMY® Award winning trumpeter
With his name now established as a hard bop/post-bop force, Wonsey commenced a multi-decade run as a pianist who toured and recorded with Wallace Roney, Nicholas Payton, Vincent Herring, and Chico Freeman. 
"All Anthony has to do is look at a piano and it starts swinging. Soulfulness and musical virtuosity."  Ron Savage, Dean of Berklee College of Music, Professional Performance Division.
His first album as a leader was Anthonyolgy, followed by Blues for Hiroshi, and The Thang. He played solo concerts in Argentina and Italy. His unique sound generated sessions and live dates. Over the years he's played with Jeremy Pelt, Charles Tolliver, Louis Hayes, Clark Terry, Russell Malone, Donald Harrison, Carmen Lundy, and Phil Woods.
"Anthony is the rare class of pianist that not only sounds great but feels great to play with. If that is old school, I don't wanna be new!" Jeremy Pelt.
The pandemic hit musicians as hard as anyone. Clubs were closed, touring was restricted, playing with others was limited. Anthony Wonsey didn't  recluse. He assembled a session for a recording date that resulted in his newest album: Lorraine's Lullaby. Produced by Jeremy Pelt, the album, released in early November, is a meditative but swinging collection of inspired originals and deftly arranged standards.
"When I think of the phrase ''it takes a village to raise a child,'' I often think of my music training and all of the great musicians and people I have come across throughout the years. Music lessons were life lessons, I just did not realize it at the time. The village raising a child soon grew with this great Black American art form. Lorraine's Lullaby is about saying thank you to all the people in the village who continue to raise that child. Since the pandemic, it has really humbled me in many ways - this is my way of saying thank you. I bring you Lorraine's Lullaby." 
Anthony Wonsey, 2021.